Our Favorite Ways to Style Delight Merch
Now that the second semester is in full swing, and we've all stocked up on some amazing new Delight merchandise, we thought we would show you some of our favorite ways to style the new shirts and sweaters.
Denim: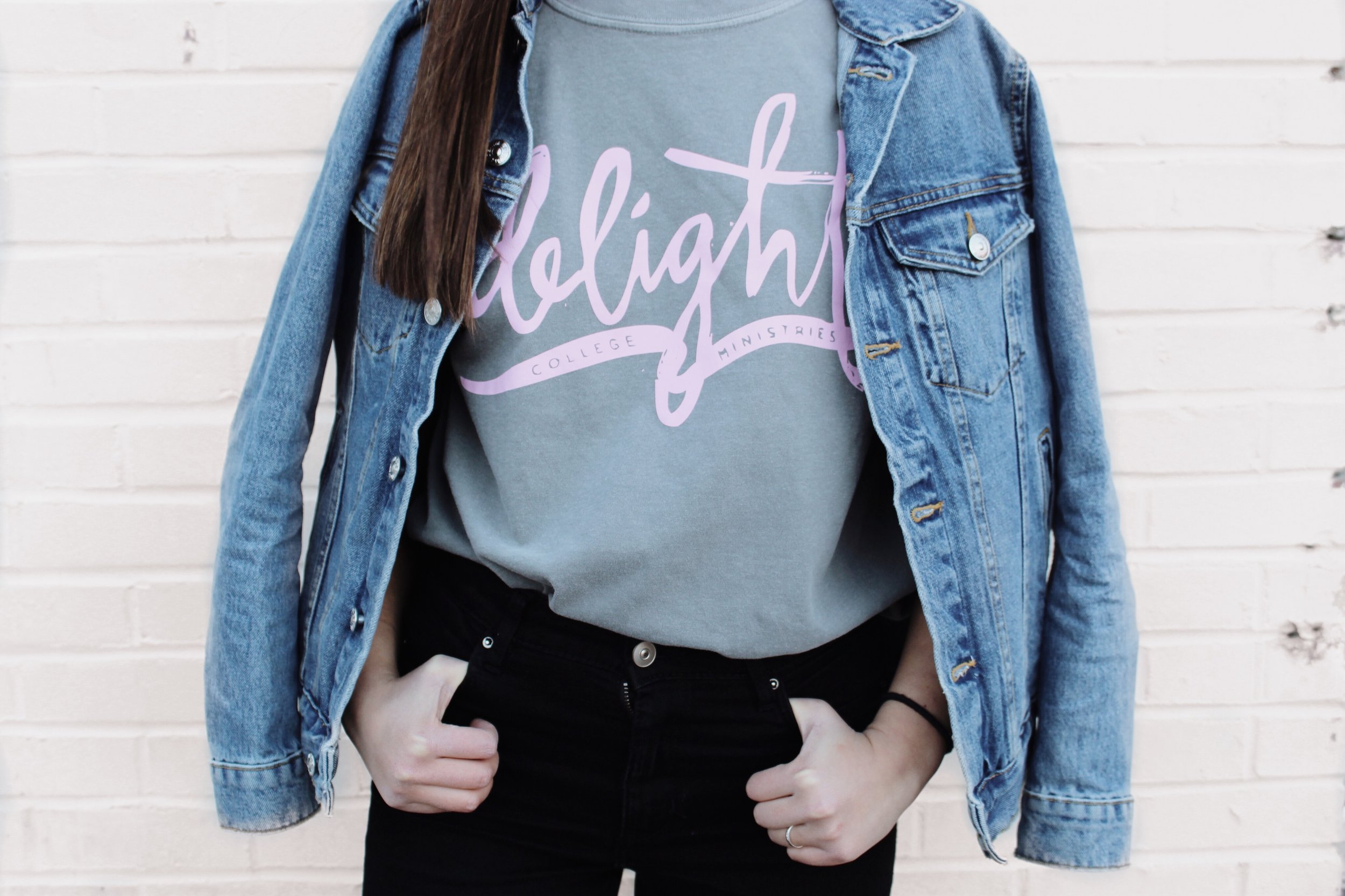 There's something about throwing on a denim jacket that just makes everything feel put together, and gives off that "cool girl" vibe. Put it over one of your Delight T-shirts, and tuck it into some high-waisted jeans to give a more fitted look. Want to go for a most distressed look? Try pairing your t-shirt with some ripped jeans.
Casual Chic: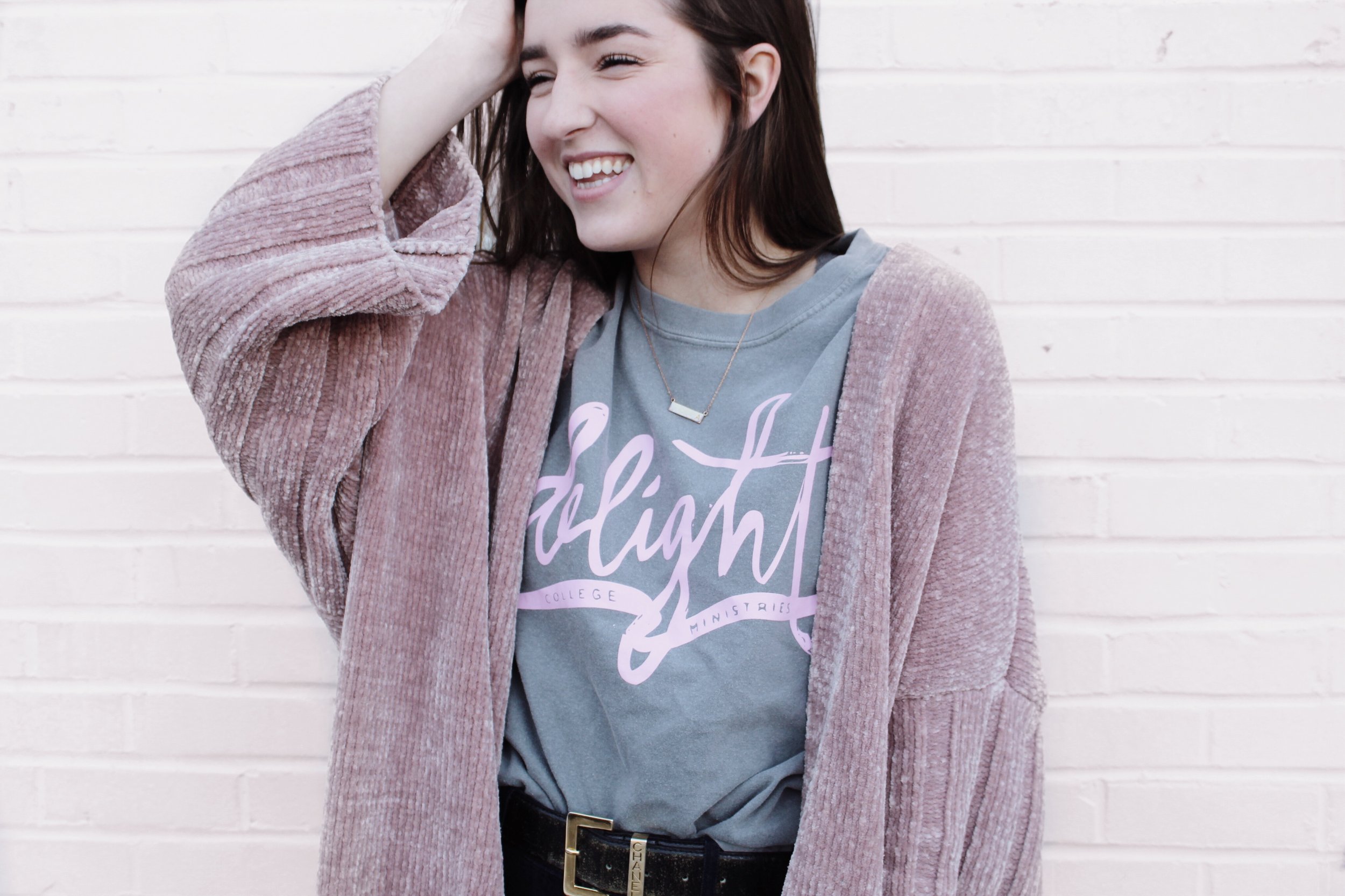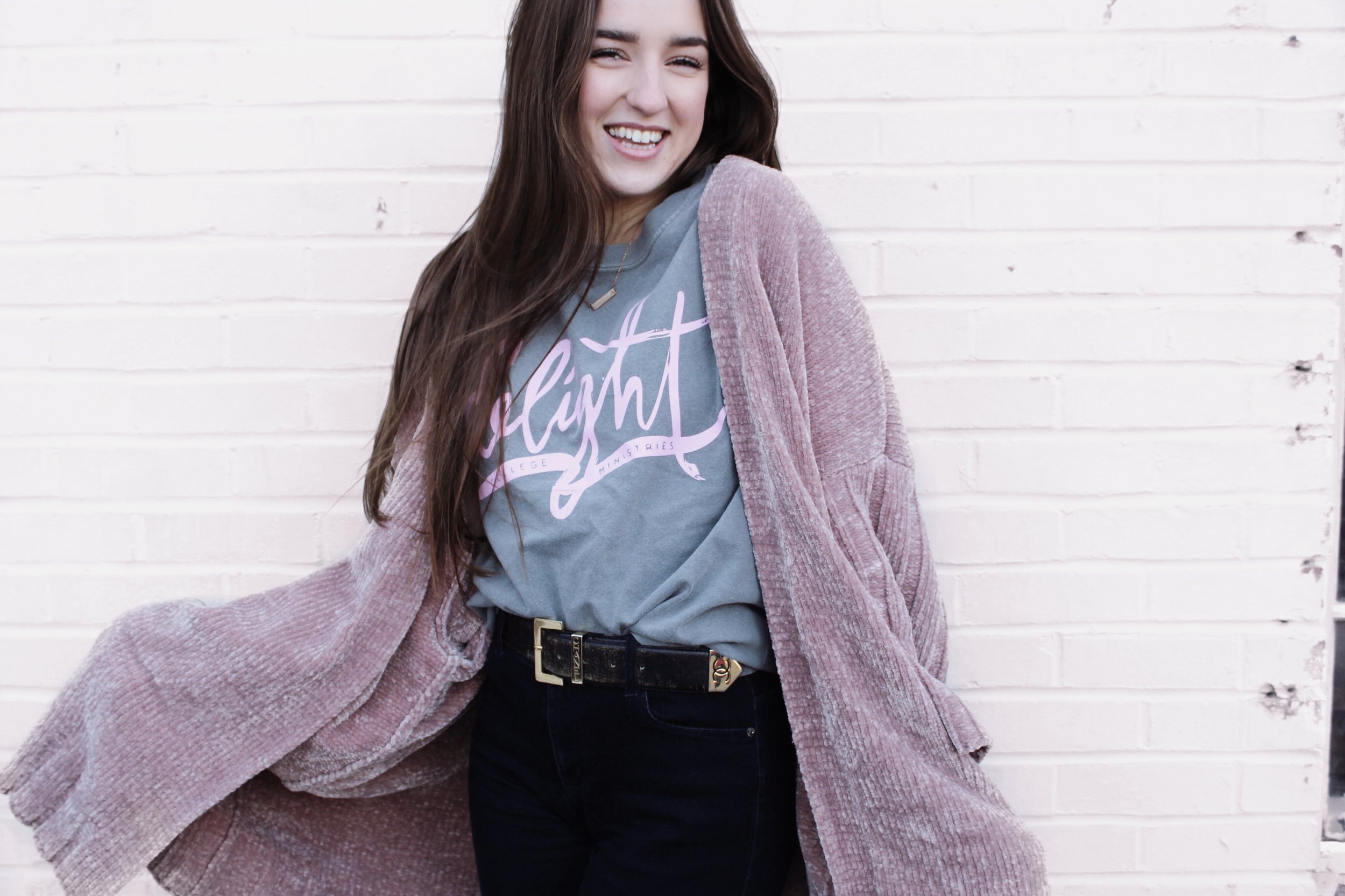 So you want to wear your new Delight t-shirt, look stylish, and comfy at the same time? No worries, we got your covered. Try pairing your shirt with a soft blush cardigan to match the writing on your shirt. Throw on some black skinnies, tuck in your shirt and then add a statement belt to break up your outfit and give it some structure.
Sweatshirt Street Style:
Sweatshirts don't just have to be for sleeping in. Whether you want a more relaxed look or dressed up look - this sweatshirt can give you the best of both worlds.
The Relaxed Look: Shimmy into your favorite distressed denim and pair it with your favorite sneakers: High-tops, Adidas Superstars, converse, vans, etc.
Dressed up Look: Who knew dressing up could be so comfy? Pair your Delight sweatshirt with some flared jeans, and your favorite booties. Then to top it off, tie your favorite scarf either around your neck or in your hair, then pair it with some fun earrings.
There you have it! Four simple but sweet ways to style your new merch! We can't wait to see how you layer up your Delight clothing!
Heather // @heathraelynn