For The Girl Who Is Navigating College Culture
College is a time full of freedom, memories, and friendships. It is a time to find yourself, to experience life in a new way and to try new things. It is said to be "the best time of your life" and where you essentially step out of adolescence and into adulthood. It is where the world seems to be at your feet, and you're just a few steps away from conquering it.
But with college comes so many responsibilities, stressors, and most prominently, so much pressure. Pressure to make all of those memories, find all of those friends, and experience all there is to offer while also getting good grades and figuring out your future.
Many college Christians have either participated in or witnessed activities that can come with college culture such as excessive partying, drinking, partaking in sexual sin and, in many cases, students have to listen to lectures that teach the opposite of what they know as truth. When students choose not to conform, some are ridiculed for not partaking to the college culture.
So what do we do about this? How do we avoid it? It's easier said than done. Some choose to go to Christian schools to escape these college norms, but chances are they still are prevalent on campus.
If you're feeling bogged down by pressure, tired of campus culture, or just wonder what the purpose of it all is, here are some things to remember:
In the world, not of it.
In John 17, Jesus prays to the Father declaring that His disciples are in the world, but are not of it, just like He is not of the world. As Christians, we are called to be different, to stand out. Being "of the world" is, essentially, being of sin. We are called to walk away from those sins and patterns of the world and to walk with Jesus instead. So when you're feeling pressure or like you're missing out, know that you are called by Jesus to be different, and when you choose His path you are representing the Kingdom well.
You are free.
I remember once, while explaining to someone why I chose not to do certain things, they said to me, "You're just doing what other people are telling you to do." To non believers, that is what choosing Jesus' path may look like. It seems as if you are just following a book of rules, giving up your freedom, and missing out on all the fun. That is absolutely not true. Because you know Jesus, you are utterly free. You are no longer a slave to sin, but a chosen daughter.
You are setting an example.
Maybe you're still not convinced, thinking why does it matter if I choose to do those things? I have Jesus and that's what really counts, right? Yes and no. Yes we are all sinners and when we have Jesus in our hearts we are saved, nothing we can say or do can earn us or lose us His grace. Yet we are called to show Jesus to others, to be the church. We can't show them Jesus when we are doing the opposite of His teachings intentionally. With that we run the risk of being called hypocrites. We should always be aiming to represent Jesus' character well to others.
Reevaluate what it is you're chasing.
When the pressure becomes too much and you give in to your desires, you need to ask yourself what it is you're looking for in those moments. Acceptance? Friends? Attention from boys? Just to have fun? And then ask yourself why you believe you'll find it there and why you're seeking it in the first place. When we compromise our morals for things we desire, we often find that once we've reached our goal, it still isn't filling that hole in our heart. In those moments of weakness and desire, we have to lean in to God even more. He is the only one who can fill that void and He will provide you with all you need.
It is not always easy to walk away from temptations, but it is so worth it. God knows your heart and loves you. While we can't always tell the difference, He knows what is best for us and what will leave us feeling empty. God didn't create a list of rules to stop us from having fun, He has outlined the best way to live that is good for our entire being.
"No temptation has overtaken you that is not common to man. God is faithful, and He will not let you be tempted beyond your ability, but with the temptation He will also provide the way of escape, that you may be able to endure it."
1 Corinthians 10:13
You are not alone in your struggles. God has given you the ability to escape those sins and He will be beside you through it all.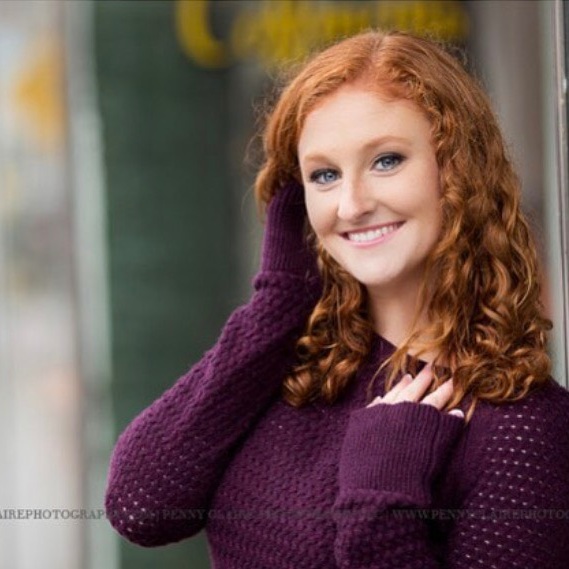 Emily Miller / @emilla16
I am an English major with a minor in Creative Writing at the University of Akron. After school I hope to go into the publishing industry to be an editor. I grew up in a Christian family and my faith has grown so much through Delight! I am a leader for my chapter and I also have a personal blog, alwaysemily.blog, where I talk about my faith as well! My passions are Jesus, health and fitness, literature, and travel. I recently discovered my adventurous side and I'm always up for a road trip to somewhere new (or even somewhere old)!